9th Annual Boca Burger Battle 2020 Event Sponsors


Presenting Craft Beer and Cup Sponsor
Barrel of Monks Brewing in Boca Raton, FL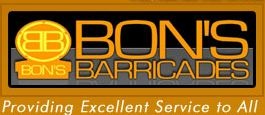 ---
2020 NON PROFIT COMMUNITY PARTNERS
Childrens Giving Foundation to benefit:
| | |
| --- | --- |
| | PROPEL (People Reaching Out to Provide Education and Leadership) strives to act as a catalyst for sustained positive change in the lives of communities and families by establishing collaborative partnerships with businesses, community organizations, services providers and government agencies. PROPEL strengthens and stabilizes the functioning of those at risk from becoming homeless through a variety of multifaceted services and accessing levels of education to provide G.E.D. preparation classes for high school drop-outs, by providing intervention and crime prevention, and providing avenues to prevent technical and financial illiteracy. If you or someone you know fits this description, and need PROPEL'S guidance to a better future, don't hesitate to call PROPEL today! |
PROPEL | 2500 NW 5th Ave, Boca Raton FL, 33431 | 561.955.8553 | Web
---
How to get sponsors for an event?
Ask us how we can get you sponsorship exposure before, during and after our events!